I know you are all looking forward to Thanksgiving…not because of the turkey & stuffing, the creamy mashed potatoes, the apple & pumpkin pies & all your family around…no no no. You can't wait for Thanksgiving because you get to compete in The Thanksgiving Virtual 5K here at DVF! Ha!! I knew it!
[Before I get down to the nitty gritty of it all, I just want to point out & remind everyone that it's not just a running 5K. You can participate any way you want to, as long as you get 3.1 miles in. So, that being said you can WALK, SWIM, BIKE, DANCE, STAIR CLIMB, ROCK CLIMB, SKI, ELLIPTICAL, ROW, SNOW BOARD, HIKE…the list goes on & on. I'm just trying to encourage PHYSICAL FITNESS on the holidays!!!]
That being said, here are the details (same as The Halloween 5K):
WHAT: The Thanksgiving 5K - a virtual race of running, biking, walking, swimming, rowing, elliptically, or whatever you want to do that gets you at least a 5K [3.1 miles], you can do more if you want!
WHEN: Thanksgiving Day (November 24th)
WHERE: You choose. It's a virtual race, so the race is where you want to run it, bike it, swim it, walk it, etc!
WHY: To stay active, even on the Holidays, especially the ones dedicated to eating a ton of food…and for PRIZES of course!!
HOW: Here is how it's gonna go down (same way as the Halloween 5K)…
you don't have to sign up or "register" for any of these Holiday races BUT you do have to be a follower of this blog [click JOIN THIS SITE button on the right sidebar]
you just have to print off the "bib" [FOUND HERE] and take a picture of yourself either with the bib or actually doing the 5k (again, you can walk, run, bike, swim, elliptical, stair climb it, or whatever!).
The 5k has to be done ON THAT THANKSGIVING DAY (in the words of NIKE, "Just Do It")
Once you have completed the race, you need to blog or facebook about it or just upload the picture to your computer, then LINK it on the Race Finishing Page I'll post on my blog (link it by 12pm MST on November 27th) – you can link up the picture & your race report (if you have one!)

If you don't have a blog, facebook, or any other internet social page…you can still "finish" the 5K. You just need the picture of you & the bib.
If this is a tad confusing, don't worry, it always makes more sense when you actually do it. Just do the 5k on the holiday**, take a picture, blog it, facebook it or upload it, then come back to my blog to link it (that is you crossing the finish line!). Super easy, I PROMISE!
BONUS ENTRIES:
1. Spread the word about this virtual race, post it on your blog or post it on facebook (let me know in a comment below).
2. Run this 5K in a TURKEY costume (proof will be in the picture)!
There will only be ONE winner, chosen randomly from all the finishers who link their picture or e-mail it to me, for each holiday race. For this THANKSGIVING VIRTUAL 5K, the winner will be chosen on November 28th & will get the following prizes (special thanks to these race sponsors for donating their products – $115+ value):
** Check out their sites, blogs, facebook pages & twitter! **
Active Bands

(a couple headbands)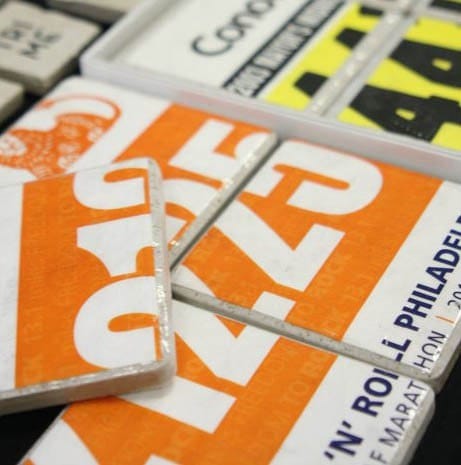 Mile Stones

(set of bib coasters or 6 tile magnets)
Bondi Bands

(a couple headbands)
Asphalt + me = peace

(6 cards, a shirt & a bumper sticker)

and of course…a t-shirt from my shop (any ONE that I sell…you pick the colors)
_________________________________________________________________________________
So, if you are down with The virtual Thanksgiving 5K, put this picture (and link) on your blog or facebook page and mark your calendar!!
**If you have questions, please contact me**
Race the virtual 5k on Thanksgiving Day & come back between Nov. 24-27th to "FINISH" the race!! Winner selected the 28th. **YOU NEED TO BE A FOLLOWER TO BE ELIGLIBLE TO WIN**
__________________________________________________________________________________
UPCOMING VIRTUAL HOLIDAY RACES:
**Christmas & New Years Day fall on Sundays. I never exercise on Sundays, so if you want you can do your race on the eve of those holidays**